The Dawn Raids 
This text is about the sad event that happened and all started in 1974. The terrible event of the dawn raids. 
What is a Dawn Raid
In the 1970s the New Zealand police went to the houses of Pacific Islanders who  overstayed work permits. Many people were sent back to the Pacific Islands. These events would usually occur in dawn hence the name Dawn raids.
The effects it had on overstayers
This money-based downturn led to increased crime, unemployment and other social sicknesses, which (surprisingly more than you would expect) affected the Pacific Islander community.
The polynesian panthers
The Aotearoa NZ Polynesian Panther Party was given great ideas from the American Black Panthers. The party was formed in 1971 in response to (treating people badly or unfairly because of their race) and bad mistreatment experienced by Pacific peoples.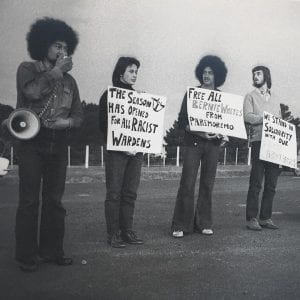 The apology
In April 2021, members of the Pasifika community called for an official apology, describing the dawn sudden attacks as "government-sanctioned (treating people badly or unfairly because of their race)".
This information report is ultimately about The Dawn raids. Some information in this report is from google.